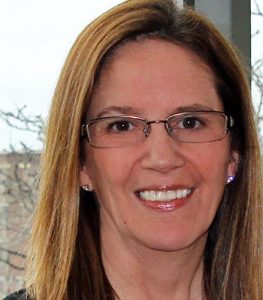 Colleen LaBelle, director of Boston Medical Center's OBAT and State OBAT, will be one of the recipients of the 2018 Innovators in Health Award, presented by the Network for Excellence in Health Innovation (NEHI).
Over the last 10 years, 45 people have received the Innovators in Health Award, each of whom has made a lasting impact in the health field.  Awardees have ranged from CEOs to Attorney Generals and university professors, all working to advance health care, health technology, and life sciences.
Ms. LaBelle is being honored with the award for her exemplary work in the field of substance use disorder treatment.  As the creator of the Massachusetts Nurse Care Manager Model of Office-Based Treatment, Ms. LaBelle has helped to vastly expand addiction treatment throughout the state of Massachusetts, and is now helping to disseminate the model nationally.
Please visit this website to learn more about the Innovators in Health Award.